---
FAVOURITE – SHANGHAI SURPRIZE REMIX
---
1 July 2022
SURPRIZE!!
 A n
ew remix of
Favourite
by
Shanghai Surprize
 is
available now
.
Favourite was written by Sara's daughter, singer songwriter Alice Dallin-Walker (Alice D) and Oscar Scheller, and originally appeared on Alice's 2018 album Narcissus.  Alice also collaborated with Sara on several other tracks on the album.
"It's just a brilliant pop song," Keren says. "We've done a different take on it but with Alice on backing vocals because we couldn't not use her ad libs, they're just too good." Bananarama have always had a way with a remake but Keren says it was especially gratifying to cover a song that "is just so personal to us".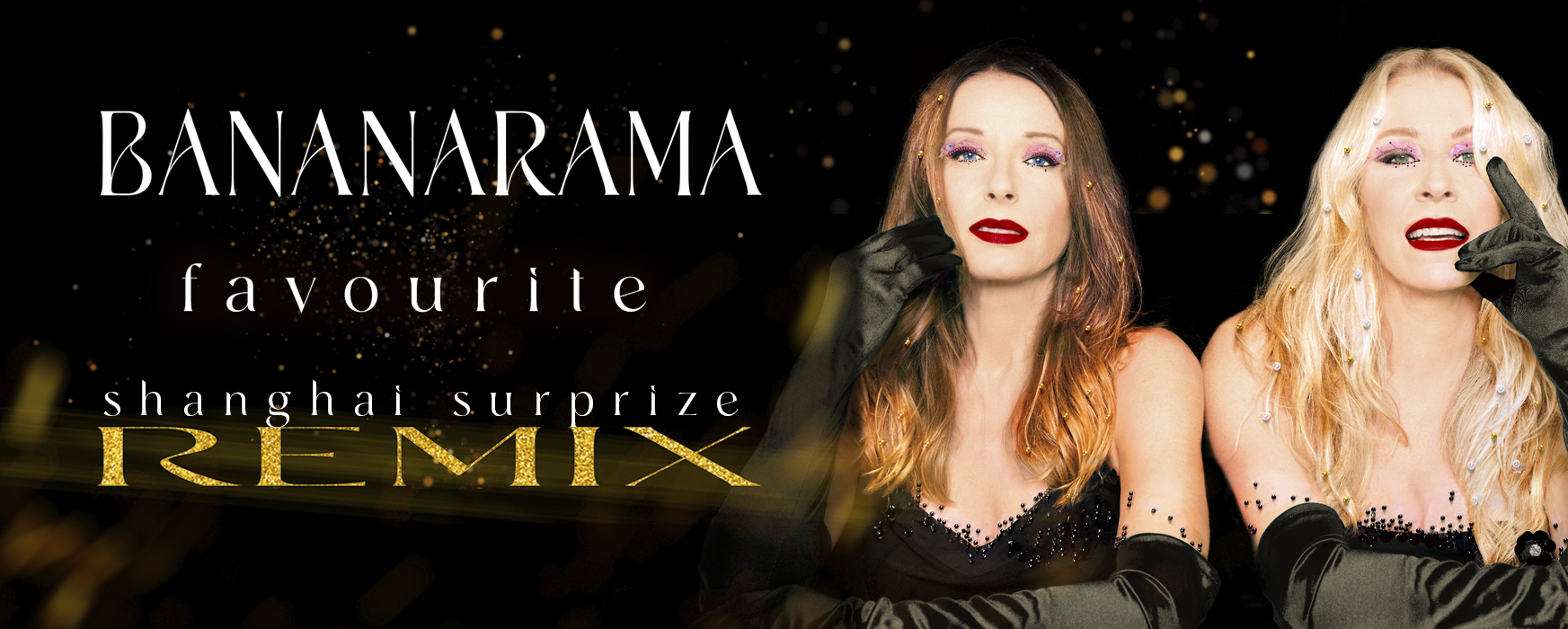 2022 sees legendary pop band Bananarama celebrate 40 sensational years of releasing music, chalking up an astonishing 30 chart hits and 30 million record sales. To mark this momentous occasion the band will release brand new album MASQUERADE. 
Sara & Keren reunite with producer Ian Masterson, with whom they also worked on 2019's IN STEREO – their highest-charting album since the late '80s – and 2009's VIVA, home to the thumping club hit Love Comes.
The result is a tremendously entertaining electro-dance album that sounds both fresh and quintessentially Bananarama.
MASQUERADE is released on 22nd July in a limited edition run of clear blue and clear red vinyl as well as clear purple cassette, Digipack CD and digital formats. Order now!
Signed copies and bundles are available on the official store.